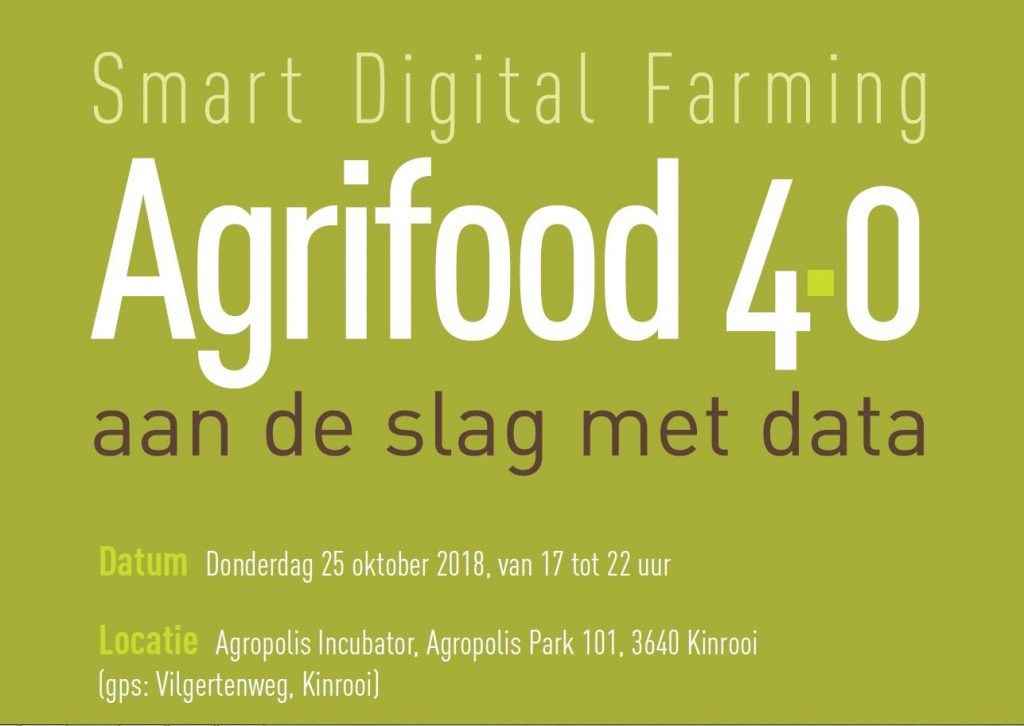 Smart digital farming 19 september 2018
Smart Digital Farming. Dat is geen science fiction! Data kunnen jou
als land- of tuinbouwer helpen om onderbouwde beslissingen te maken.
Vul je stielkennis aan.
Datum: Donderdag 25 oktober 2018, van 17.00 tot 22.00 uur
Locatie: Agropolis Incubator, Agropolis Park 101, 3640 Kinrooi
(gps: Vilgertenweg, Kinrooi)
Deelname en inschrijven:
Deelname is gratis, maar inschrijven voor dit event is verplicht en dient
te gebeuren voor 19 oktober en kan via Innovatiesteunpunt.be/Agrifood
of bel Diane Goris op 016 28 61 02.
Voor meer info Stijn Bossin via 016 28 61 37 of klik hier