Pagina afdrukken
Verhuur lokalen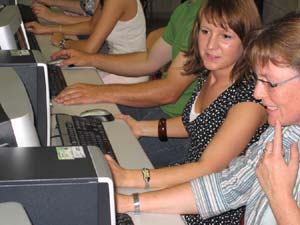 Op PIBO-Campus kunt u voor sectorgebonden activiteiten diverse lokalen huren zoals o.a computerlokalen , kleine vergaderlokalen, grote zaal, praktijklokalen, loodsen.. met of zonder beamer of smartboard. Er is tevens een cafetaria aanwezig op onze campus.
Voor informatie kunt u ons telefonisch contacteren tijdens de schooluren op 012/ 39 80 61
of op elk tijdstip via de onderstaande e-mailmodule.